15 January 2015
Following a Board meeting on 15th January, the Shipowners' P&I Club has announced the appointment of Simon Swallow as Chief Executive, in succession to Charles Hume, with effect from 9th March.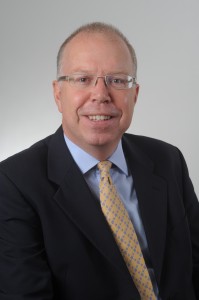 Chairman, Philip Orme, said: "I am delighted that the Board has appointed Simon Swallow a Chief Executive.  Simon is very well known in the market, having been with the Club for over 23 years.  As Commercial Director in recent years he has led the business development of the Club and I have no doubt that he will build on that success as Chief Executive."
Simon Swallow said: "I am honoured to have been chosen by the Board to succeed Charles as Chief Executive, and I am very grateful for the support of all the staff, as well as the membership and broking community, as I take on the role."
Charles Hume said: "Having worked closely with Simon for over 20 years I know very well how much he has done in developing the Club and he has been seen as the face of the Club in the market for a number of years already.  I am delighted to be handing over as Chief Executive to someone so very well qualified for the role."
ENDS
Notes for editors
The Shipowners' Club is a mutual marine liability insurer, providing Protection & Indemnity insurance to small and specialist vessels since 1855. The Club is a member of the International Group of P&I Clubs and works with more than 600 broking companies globally to insure over 33,000 vessels across a range of operating sectors and geographical areas.