Dubai and London, 17 December, 2015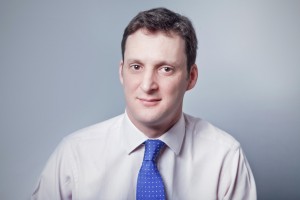 As pivotal hubs within global trade, container ports and terminals face risks that have potentially serious consequences for international supply chains.  At a recent speech to the TOC Middle East Conference in Dubai, Julien Horn, of leading insurance provider to the ports, terminal, transport and logistics sector, TT Club, took the opportunity to outline such risks.  He highlighted the lessons to be learned from recent incidents such as the explosion at Tianjin and the increasing occurrence of cyber crime at port facilities.
Fire and theft consistently lead the list of causes in TT Club's on-going analysis of claims it receives, which is used as a focus for loss prevention in relation to the damaging consequences to life, property, supply chain stability and business reputation, being a primary role of the insurance provider.  Such advice formed the core of Horn's presentation in Dubai.  "Port terminals are often seen as the weak link in global supply chains.  Clearly as cargo shifts from one mode to another and is stored for a period of time, operationally it becomes more susceptible to risk.  Greater preventative measures must therefore be employed here.  This is particularly true in the Middle East region where rapid trade growth and aggressive port expansion continue at rates higher than in other parts of the world," said Horn.
The serious incident in Tianjin last August clearly brought into focus the dangers on which TT Club habitually issues warnings.  Recent IMO statistics point to some 15% of dangerous goods shipments being in some way deficient in safety measures and the declaration, packing and handling of such cargoes must be of primary concern to terminal operators. Horn cited a number of problems in need of attention, including poor practices for cargo segregation, lack of adequate storage facilities for dangerous goods, inadequate training in sound practice and lack of coordination with fire & rescue services.
With regard to the escalating incidence of cyber crime, Horn commented, "A PwC report in 2013 revealed that 11% of companies worldwide lost over US$50,000 as a result of cyber crime and there is evidence that the peril has become much worse over the last two years."  Reliance on IT systems for data storage and communication will not diminish and the supply chain by its very nature is more exposed than other areas of commerce to such risk.  "In common with prevention of all operational risk, our advice to combat such threats," concluded Horn, "Includes a constant awareness of the dangers of infiltration into IT systems, vigilant data protection, careful staff background checks and training, planning for the consequences of a compromised system and immediate reaction to such an event."
ENDS
Notes to Editors
TT Club
The TT Club is the international transport and logistics industry's leading provider of insurance and related risk management services.  As a mutual insurer, the TT Club exists to provide its policyholders with benefits, which include specialist underwriting expertise, a world-wide office network providing claims management services, and first class risk management and loss prevention advice.
Customers include some of the world's largest shipping lines, busiest ports, biggest freight forwarders and cargo handling terminals, to companies operating on a smaller scale but whose operations face similar risks. TT Club specialises in the insurance of Intermodal Operators, NVOCs, Freight Forwarders, Logistics Operators, Marine Terminals, Stevedores, Port Authorities and Ship Operators.
The TT Club is managed by Thomas Miller.
Thomas Miller is an independent and international provider of insurance, professional and investment services. Founded in 1885, Thomas Miller's origins are in the provision of management services to mutual organisations, particularly in the international transport and professional indemnity sectors; where today they manage a large percentage of the foremost insurance mutuals. Thomas Miller also manages insurance facilities for all the self-employed barristers in England & Wales, as well as trustees of pension schemes, patent agents and housing associations.
Principal activities include:
Management services for transport and professional indemnity insurance mutuals
Investment management for institutions and private clients
Professional services
Building defects insurance