IT and other management capabilities mobilized over recent months to secure unimpaired service in response to COVID-19 pandemic
American Club tonnage grows during 2019, premium remains flat
Eagle Ocean Marine enjoys steady expansion with continuing profitability
American Hellenic Hull reports increasing income and profits, buoyed by higher pricing
American Club investments generate a 10.6% in 2019, best in a decade
Modest decline in tonnage at 2020 renewal offset by 10% rise in premium per ton
Members' risk profile improves again for 2020, encouraging positive claims outlook
Attritional losses stable in 2019, but incidence of larger claims increases
2019 Pool claims develop at elevated levels similar to those of 2018
2017 policy year closed without further call, release call margins for open years maintained
2019 year-end GAAP free reserves grow by 20%, statutory surplus by 18%
As COVID-19 pandemic grips the world, IT and other capabilities mobilized to secure unimpaired service to all stakeholders
Early impact of COVID-19 muted, but longer-term market consequences uncertain
Annual Meeting of Members elects Mr. Weipeng Chen of CCCC International Shipping Corp., Mr. Emmanuel Michelakakis of Global Maritime Group, Inc., Mr. Leon Patitsas of Atlas Maritime, Ltd. and Mr. Joe Hughes of the Club's Managers as new Directors
Annual Meeting of the Directors re-elects Mr. George D. Gourdomichalis and Mr. Robert D. Bondurant as Chairman and Deputy Chairman of the Board respectively
Joe Hughes retires as Club Secretary after 20 years' service. Ms. Dorothea Ioannou elected by Directors to that position as his successor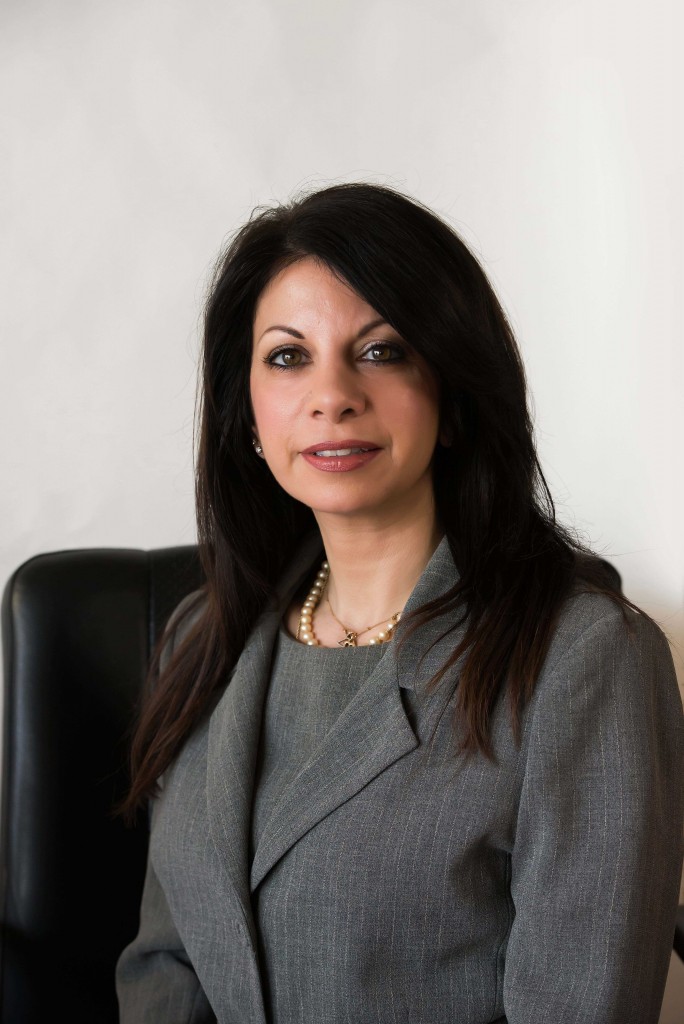 NEW YORK, JUNE 19, 2020: For the first time in its history, Members attending the American Club's Annual Meeting in New York yesterday did so remotely, in a virtual format made necessary by the COVID-19 pandemic. Despite the unusual circumstances, Members heard that the Club had made solid progress across all business lines over the previous twelve months, with 2020 having also started on a positive note.
While the shipping and insurance sectors had continued to experience headwinds in 2019, the American Club had nonetheless seen a modest growth in tonnage, although income had remained flat. However, the Club's fixed premium facility, Eagle Ocean Marine (EOM), aimed at the operators of smaller vessels in local and regional trades, had continued to expand its market share and revenue while maintaining respectable profitability. Year-on-year premium growth had been in excess of 10%, while the facility's cumulative combined ratio remained below 80%.
American Hellenic Hull, the American Club's fast-growing, Solvency II-accredited hull and war risks underwriting subsidiary domiciled in Cyprus, had enjoyed conspicuous success during 2019, with rising revenue and profits buoyed by higher levels of market pricing. This had continued with growing momentum into the opening months of the current year. The company's results as of end-May, 2020 indicated a year-to-date combined ratio of just over 90%, driven, among other factors, by a 29% increase in rates on renewing business. Rising profitability was expected over the months ahead.
The American Club's attritional exposures during 2019 had remained stable by comparison with the previous year, but the incidence of larger claims had increased over the period. The experience of the International Group's Pool in 2019 had been broadly the same as that of 2018, while the early development of exposures into 2020 suggested a continuation of the elevated level of losses which had characterized the two earlier years. It was encouraging to note, however, that the Club's retained claims had emerged in a relatively benign manner over the opening months of the current policy year.
The 2019 financial year had seen a 10.6% return on the Club's investment portfolio, the best result in a decade. This, together with a 48% increase in net premium and assessments earned by comparison with the previous year, some of which was attributable to supplementary calls for 2016 and 2017 (formally closed without further call at the meeting), and a 6% reduction in management overhead, had contributed to a year-end increase in the Club's GAAP free reserves of 20%, in tandem with a rise of 18% in statutory surplus.
Having adopted a zero-general increase for the 2020 renewal, the American Club nevertheless experienced an increase in average P&I rates per ton of about 10%, albeit with a modest reduction in overall tonnage against a background of membership consolidation. It was also encouraging to note that, partly in consequence of that consolidation, the risk profile of the existing membership had improved once again for 2020, implying a favourable claims outlook for the future.
The meeting was told that, in early 2020, the "lockdowns" precipitated in many parts of the world by the COVID-19 pandemic, together with their social, economic and political implications, had created new and unprecedented challenges for the American Club and its related businesses.
Happily, with the active support of its Board, the Club's Managers had been able to respond with agility to these new circumstances, adapting traditional modes of operation to take account of remote working in a virtual environment. The Managers' IT and other capabilities had been marshalled to considerable effect in responding to these new realities to secure unimpaired service to all the Club's and EOM's stakeholders. The early impact of COVID-19 on the Club, EOM and American Hellenic Hull had been muted, but the longer-term consequences for the marine insurance sector at large remained uncertain.
At the Annual Meeting of the Members, Mr. Weipeng Chen of CCCC International Shipping Corp., Mr. Emmanuel Michelakakis of Global Maritime Group, Inc., Mr. Leon Patitsas of Atlas Maritime, Ltd. and Mr. Joseph Hughes of the Club's Managers were elected as new Directors. Messrs. Nicholas Tragakes and Mr. Lianyu Zhu retired from the Board at the meeting, and were thanked most warmly for their contribution to the Club's affairs over their years of service.
The Board also noted with sadness the death, in April 2020, of Mr. Richard H. Brown, Jr. Dick Brown was one of the leading maritime lawyers of his generation and had been a servant of the American Club for some forty years as General Counsel and, more recently, as a member of its Board. He had participated in the affairs of the Club over much of its recent, transformational development in which he played an important role. He would be much missed by all who had been privileged to know him.
At the Annual Meeting of the Directors, which took place immediately after that of the Members, Mr. George D. Gourdomichalis of Phoenix Shipping and Trading S.A. and Mr. Robert D. Bondurant of Martin Resource Mgmt. Corp. were re-elected as, respectively, Chairman and Deputy Chairman of the Board.
At the same time, Mr. Joseph Hughes, Chairman and CEO of the Club's Managers, Shipowners Claims Bureau, Inc., retired as Club Secretary after twenty years' service in that role. Ms. Dorothea Ioannou, Deputy Chief Operating Officer of the Managers, was elected Secretary in his stead. In addition, Mr. Lawrence J. Bowles was re-elected as General Counsel.
Speaking in connection with the Annual Meeting, Mr. Gourdomichalis, the Club's Chairman, said: "2019 was not an easy year for P&I underwriters. In common with its counterparts elsewhere in the International Group, the American Club encountered headwinds in conducting its business and had to make difficult choices in several areas. However, with the unwavering support of its membership, the Club was able to make solid progress in achieving many of its longer-term goals. More recently, the challenges of the COVID-19 pandemic have caused the Club to adopt new and agile responses to the needs of its Members. We have weathered the storm with some success, I believe, and are well placed to exploit the post-pandemic insurance landscape of the future."
Joe Hughes, Chairman & CEO of Shipowners Claims Bureau, Inc., the Club's Managers, also commented: "2019 brought both challenges and opportunities for the American Club and its related businesses. Attritional claims remained stable, but larger exposures continued to rise. Premium pricing strengthened across all insurance lines. Investment earnings were the best for a decade. Difficult decisions to levy calls on earlier years were made to ensure continuing balance sheet strength. Loss prevention initiatives multiplied. The management team was strengthened through the acquisition of new, and redeployment of existing, professional talent. Both Eagle Ocean Marine and American Hellenic Hull performed conspicuously well."
He continued: "The COVID-19 pandemic over recent months has generated an unprecedented mobilization of management resources, geared to entirely new ways of working, to secure unimpaired service to our stakeholders. Despite the exigencies of the present, my colleagues and I look forward with optimism to the many opportunities for future growth and development which will gain further momentum when normal conditions return."
ENDS
Notes to Editors
The American Club
American Steamship Owners Mutual Protection and Indemnity Association, Inc. (the American Club) was established in New York in 1917. It is the only mutual Protection and Indemnity Club domiciled in the entire Americas and its headquarters are in New York, USA.
The American Club has been successful in recent years in building on its US heritage to create a truly international insurer with a global reach second-to-none in the industry. Day to day management of the American Club is provided by Shipowners Claims Bureau, Inc. also headquartered in New York.
The Club is able to provide local service for its members across all time zones, communicating in eleven languages, and has subsidiary offices located in London, Piraeus, Hong Kong, Shanghai and Houston, plus a worldwide network of correspondents.
The Club is a member of the International Group of P&I Clubs, a collective of thirteen mutuals which together provide Protection and Indemnity insurance for some 90% of all world shipping.
The American Club also operates a fixed premium facility, Eagle Ocean Marine (EOM), aimed at the operators of smaller vessels in local and regional trades. Since it commenced underwriting in 2011 with its coventurers at Lloyd's, EOM has enjoyed considerable success in building a growing footprint in this specialist market and generating strong profitability for both the Club and its co-insuring partners.
American Hellenic Hull Insurance Company, Ltd. (AHHIC) is a wholly-owned, Solvency-II accredited hull and war risk subsidiary of the Club, based in Cyprus. Since it began operating in mid-2016, AHHIC has enjoyed an increasing market presence coupled with growing premium volume and rising profitability.
For more information, please visit the Club's website http://www.american-club.com/