In order to actively participate in building the professional future of younger generations, GEODIS has established an internship program for the families of its employees. The 'Jump'In' program is an opportunity for students to join an international company and, for their relatives, to enhance the pride they have in being part of the Group.
"As the pandemic situation is threatening the start of the professional journey for many of today's youth, I see it as a heartfelt mission to help this generation find their place. Therefore, we are launching "Jump'In", an international internship program for our employees' relatives, to support them at the end of their studies. "Jump'In" offers students the opportunity to join our global team, to learn from leading logistics experts and to build the future of logistics together," says Marie-Christine Lombard, Chief Executive Officer of GEODIS.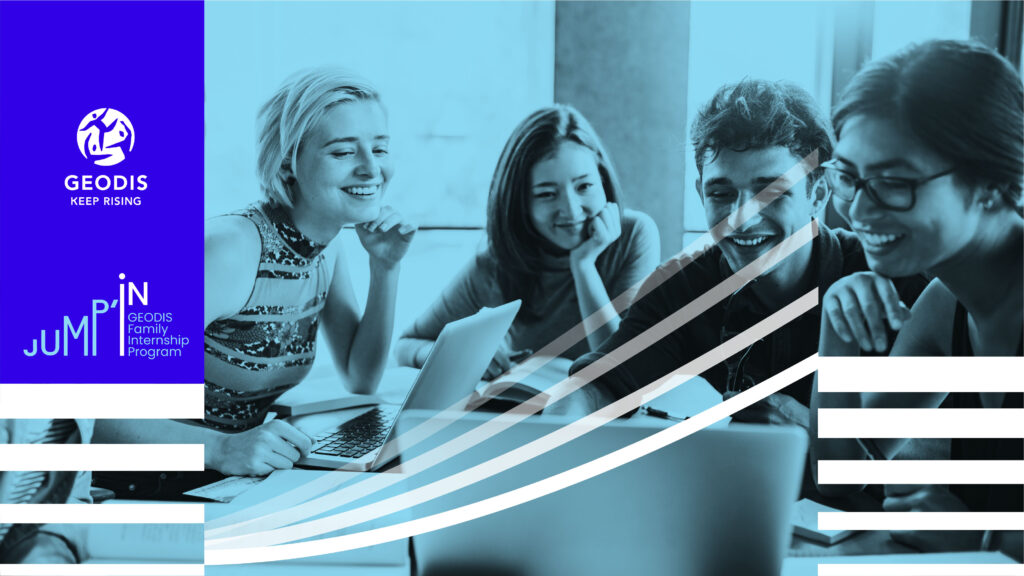 The Group is now offering end-of-study internships in Europe, Asia and America, across all its lines of business: Freight Forwarding, Distribution & Express, Road Transport and Supply Chain Optimization.
Children and siblings of GEODIS employees who are looking for an internship or work-study program lasting at least three months in order to complete their current year of higher education may apply. The program offers them an opportunity to enter the business world and discover the logistics sector, globally recognized as vital to the economy.
"The future of logistics depends on today's generation of young talent – and they need our help. GEODIS is a great place to work and learn, at the heart of a sector which is fundamental to our economic and public life worldwide. It is also an opportunity for our employees to promote the GEODIS group, which is rich in a multitude of professions and expertise, and to explain to their friends and family the challenges that we face every day, together, with passion," concludes Marie-Christine Lombard.
GEODIS – www.geodis.com
GEODIS is a top-rated, global supply chain operator recognized for its commitment to helping clients overcome their logistical constraints. GEODIS' growth-focused offerings (Supply Chain Optimization, Freight Forwarding, Contract Logistics, Distribution & Express, and Road Transport) coupled with the company's truly global reach thanks to a direct presence in 67 countries, and a global network spanning 120 countries, translates in top business rankings, #1 in France, #6 in Europe and #7 worldwide. In 2020, GEODIS accounted for over 41,000 employees globally and generated €8.3 billion in sales.