Luise Doyle and Yee Lin Chan have taken new roles at the leading international freight and logistics insurer. The two experienced underwriters are tasked with growing the Club's specialised portfolio and motivating a well-established team, which is seeing promotion from within.
London, 25th April 2023
Luise Doyle has been promoted to Regional General Manager EMEA, having worked her way up from Underwriting Assistant in 1990. She became TT's youngest ever Senior Underwriter in 1998 and subsequently Deputy Director of Underwriting in 2020. Her vast experience will be a boon to the growth of the EMEA region and to her team in maintaining TT's reputation for service to its Members.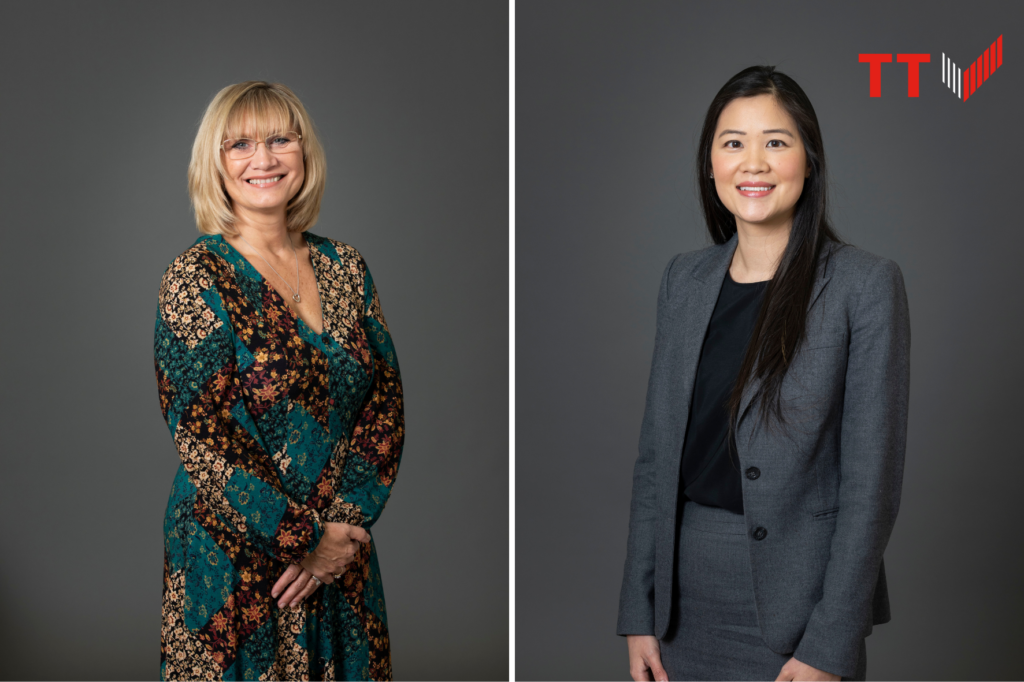 Yee Lin Chan, having worked with Luise for many years, takes over as head of TT's London Market Underwriting team. Yee joined TT in 2011 and has held various EMEA market underwriting positions since. Returning from maternity leave in February 2023, she is now promoted to the role of Senior Underwriter of the London Market Team, a key position in guiding the continued strength of TT in a core market for the Club. She will be responsible for managing all TT's London wholesale broker business, which includes 100% mutual Members in addition to the subscription wholesale business written by the Club.
ENDS
About TT Club
TT Club is the established market-leading independent provider of mutual insurance and related risk management services to the international transport and logistics industry. TT Club's primary objective is to help make the industry safer and more secure. Founded in 1968, the Club has more than 1100 Members, spanning container owners and operators, ports and terminals, and logistics companies, working across maritime, road, rail, and air. TT Club is renowned for its high-quality service, in-depth industry knowledge and enduring Member loyalty. It retains more than 97% of its Members with a third of its entire membership having chosen to insure with the Club for 20 years or more.