A year after it opened, the GEODIS site connected to the runways at Paris-Charles de Gaulle airport has been awarded CEIV Pharma certification, testifying to its excellence in the handling and air transport of pharmaceutical products.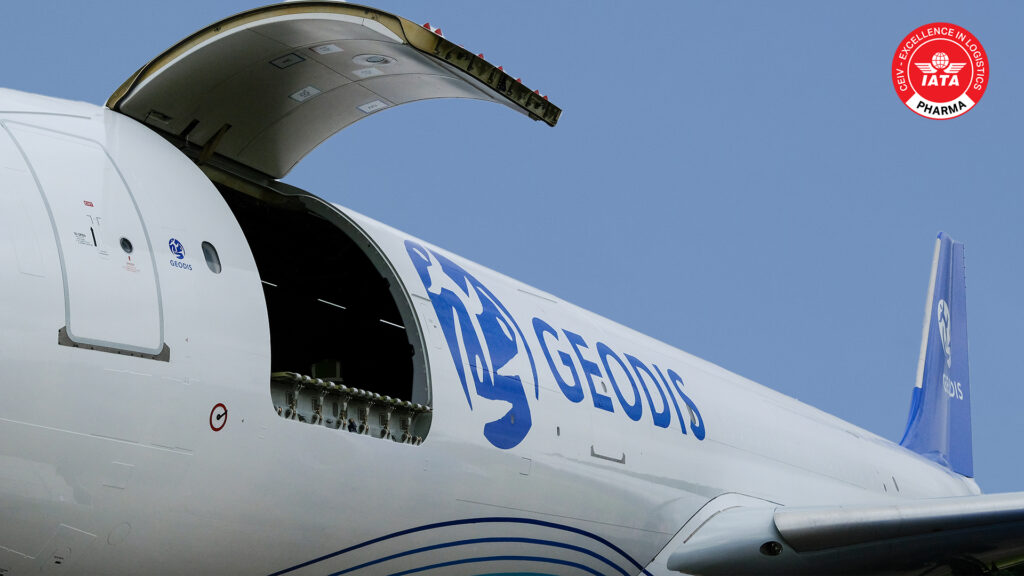 Conferred by IATA, the International Air Transport Association, the CEIV Pharma (Center of Excellence for Independent Validators in Pharmaceutical Logistics) certification attests to GEODIS's capabilities in transport and handling services for the pharmaceutical industry. The certification confirms the company's excellence in safety, security and compliance.
The GEODIS site has already attracted a number of major names in the sector. With this certification, it intends to establish itself as a top-ranking player in the pharmaceutical sector. Located in cargo zone 4 of Europe's second-largest airport, the state-of-the-art facility extends over 6,000 m2 and includes two cold rooms (2/8° and 15/25°) for handling temperature-controlled products. With direct access to the runways and close to major highways, its prime location ensures that goods are transported smoothly.
Massimo Norcaro, CEO of GEODIS's Freight Forwarding Line of Business in France, said: "CEIV certification is a guarantee of quality, confirming our expertise and our ability to handle the air transport of pharmaceutical products to their final destination, whether in France or round the world. It is proof of our complete mastery of the logistics chain, through the conformity of our facilities, equipment, operations and staff training, and it guarantees total product integrity."
GEODIS – www.geodis.com   
GEODIS is a leading global logistics provider acknowledged for its expertise across all aspects of the supply chain. As a growth partner to its clients, GEODIS specializes in five lines of business: Supply Chain Optimization, Global Freight Forwarding, Global Contract Logistics, Distribution & Express, and European Road Network. With a global network spanning nearly 170 countries and more than 49,400 employees, GEODIS is ranked no. 6 in its sector across the world. In 2022, GEODIS generated €13.7 billion in revenue. GEODIS is a company owned by SNCF group.