Alfred Miller will retire at the end of the year and be succeeded by Alexander Tonn, COO Road Logistics
Kempten, June 30, 2023 – Alfred Miller, long-serving Managing Director of Dachser Food Logistics, will retire at the end of this year. Effective January 1, 2024, Alexander Tonn will head the business unit in conjunction with his other role as COO Road Logistics. Tonn will further develop Dachser's food logistics strategy, in particular in an international context.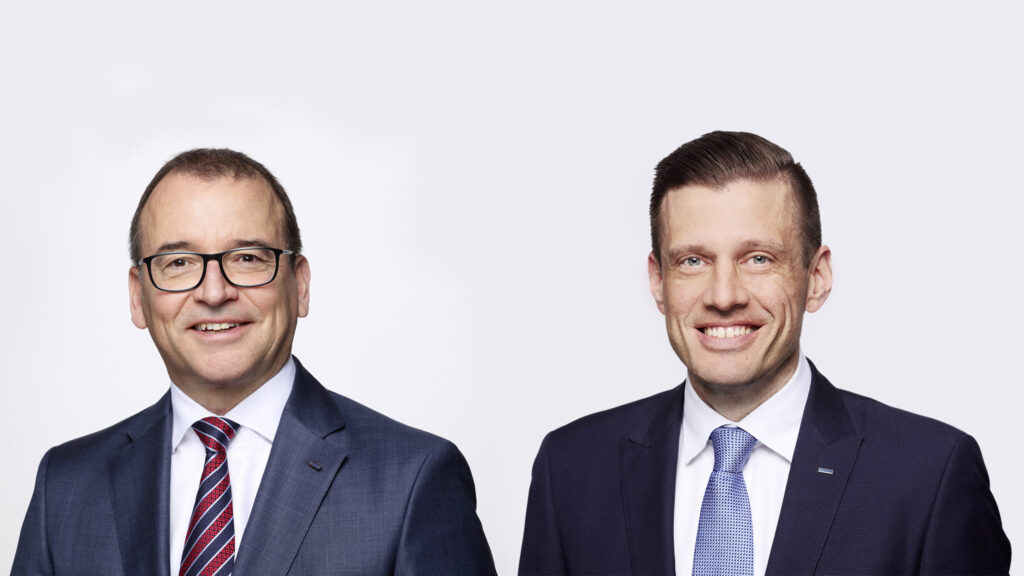 Alfred Miller (60) has headed Dachser Food Logistics since 2010.Under his leadership, the business line has substantially expanded its market position, most notably in contract logistics. This has been accompanied by continuous revenue growth, from EUR 480 million in 2010 to EUR 1.3 billion in 2022.
"As both a stability factor and growth driver, Dachser Food Logistics has played a major role in the dynamic and sustainable business development of the entire company. For many years now, food logistics has been a key pillar of our business model," says Bernhard Simon, Chairman of the Dachser Supervisory Board. "In addition, over his long career at Dachser, Mr. Miller has always demonstrated his commitment to advancing the company as a whole."
"Over the past 13 years, we've written an impressive food logistics success story," says Alexander Tonn, Chief Operations Officer (COO) Road Logistics at Dachser. "As an outstanding leader and through tireless effort, Mr. Miller has taken our activities in this area to a whole new level. That goes for quality and growth as well as for his close relationships with employees and customers."
Focusing on internationalization
Many of the milestones Dachser Food Logistics has achieved since 2010 have been related to internationalization. "Prominent examples include the acquisition of Dutch provider Müller Fresh Food Logistics at the beginning of the year, and of course the establishment ten years ago of the European Food Network under Dachser's system leadership," Tonn says. In that time, this network for food groupage transports has achieved a solid position in the European market. Together, its 23 members now cover 34 countries.
Planned succession
Alexander Tonn will take the helm at Dachser Food Logistics as of January 1, 2024. He will be supported by Stefan Behrendt (46), who will take up the newly created post of Deputy Managing Director Food Logistics on October 1, 2023. Behrendt previously managed Dachser's Niederrhein logistics center in Neuss, Germany, successfully expanding that location's food logistics activities.
A long career at Dachser
Alfred Miller has been with Dachser for nearly 40 years. In 1984, he began his training as a logistics specialist at what was then Dachser's Neu-Ulm branch. In 1988, he completed his degree in transport administration. He then took charge of freight forwarding at the Neu-Ulm branch and was made an authorized signatory in 1992. In 1997, he was appointed manager of the Bremen branch. Miller returned to southern Germany in 1999, overseeing the extensive expansion of Dachser's Gersthofen branch near Augsburg in his role as branch manager. In 2004, he was elected spokesperson for the Dachser branches. Miller assumed responsibility for the company's Food Logistics business line in April 2010.
About Dachser
Dachser, a family-owned company headquartered in Kempten, Germany, provides transport logistics, warehousing, and customized services in two business fields: Dachser Air & Sea Logistics and Dachser Road Logistics. The latter consists of two business lines: Dachser European Logistics and Dachser Food Logistics. Comprehensive contract logistics services and industry-specific solutions round out the company's range. A seamless shipping network—both in Europe and overseas—and fully integrated IT systems ensure intelligent logistics solutions worldwide.
Thanks to some 32,850 employees at 379 locations all over the globe, Dachser generated consolidated net revenue of approximately EUR 8.1 billion in 2022. The same year, the logistics provider handled a total of 81.1 million shipments weighing 42.8 million metric tons. Country organizations represent Dachser in 41 countries. For more information about Dachser, please visit dachser.com