Rugby World Cup 2023 runs from September 8 to October 28, 2023, in France. GEODIS has been chosen as Official Freight Carrier for the tournament. Behind this international sporting event lies a tailor-made logistics operation that will ensure the tournament runs smoothly.
The GEODIS group has assigned around 140 employees to the operational organization of this event. In all, some 80 tonnes of equipment essential to the teams will be airlifted to France, then transported between the teams' hotels and the 10 host cities.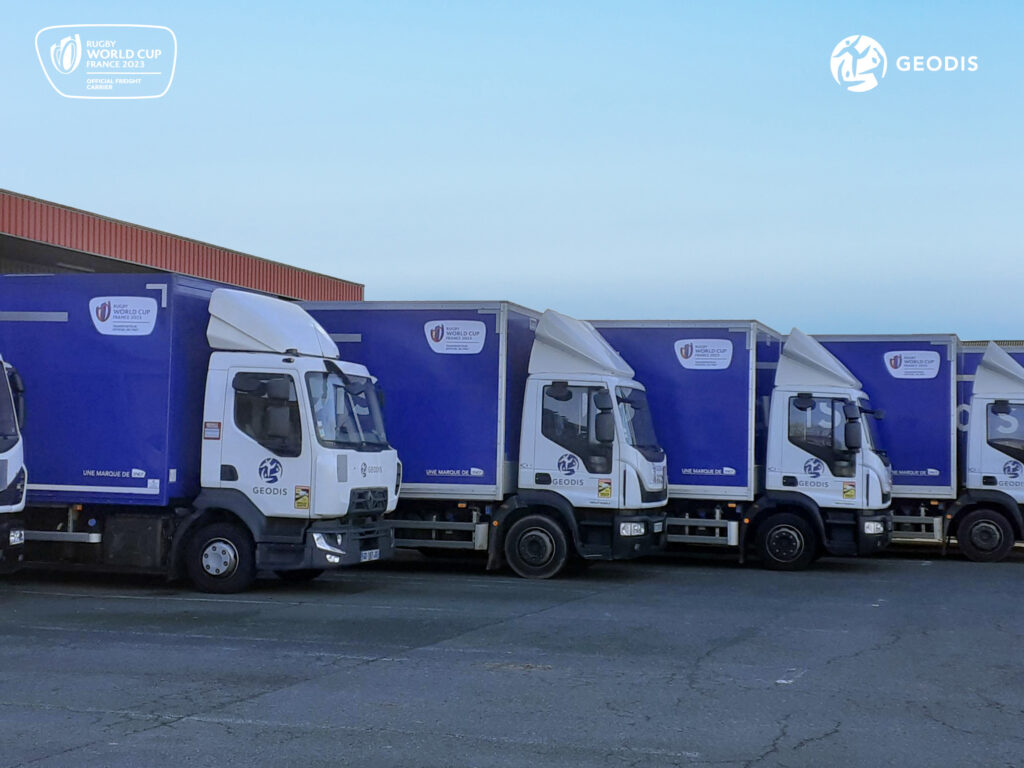 GEODIS is responsible for transporting equipment to and from the countries of origin of the various teams, located on five continents.
From the start of Rugby World Cup 2023 and throughout the 51 days of competition, more than 40 GEODIS drivers will be transporting equipment for the 20 participating teams, including players' kit, as well as training and body-building equipment, between the teams' base camps and the stadiums where the matches will be played. This represents an average of 4 tonnes of freight per team. For journeys of under 300 kilometers, road transport will be used with biogas-fueled vehicles.
To provide all these services in France and in the teams' home countries, GEODIS is relying on both its Freight Forwarding and Distribution & Express Lines of Business, with coordination handled by a dedicated control center based in Brive-la-Gaillarde, in southwest France.
Stéphane Cassagne, CEO France for GEODIS, said: "Transport and logistics are among the prerequisites of any successful sporting event. On the strength of our experience at Euro 2016 and the Women's World Cup in 2019, we will be providing a robust, coordinated operational system for this prestigious sporting event, which embodies the values of commitment, trust and solidarity – values that mirror those of GEODIS. Our fast-acting, highly-skilled teams are capable of handling any contingency that may occur throughout the tournament, and thanks to them we are proud to be the Official Freight Carrier for Rugby World Cup France 2023."
GEODIS – www.geodis.com   
GEODIS is a leading global logistics provider acknowledged for its expertise across all aspects of the supply chain. As a growth partner to its clients, GEODIS specializes in five lines of business: Supply Chain Optimization, Global Freight Forwarding, Global Contract Logistics, Distribution & Express, and European Road Network. With a global network spanning nearly 170 countries and more than 49,400 employees, GEODIS is ranked no. 6 in its sector across the world. In 2022, GEODIS generated €13.7 billion in revenue. GEODIS is a company owned by SNCF group.